Micro Book Reviews #1
I'm going to review six books in one blog post. Impossible, you say? But not if your reviews are short. Very short.
This irrational behavior was brought on by neglecting to write anything for OYS in over a week, a bad cold, being busy with launching my new blog, and an inordinate amount of reading while recovering while from said cold. So, here's a summary of what I've perused!
The Last Unicorn, by Peter S. Beagle. I didn't read this last week, but it's a great book, I wanted to include it anyway. This book was a real treat. It isn't often you come across prose that is poetic, glowing and mysterious all at the same time. The experience was lovely. Although the ending of the book was bittersweet, it was a first-class read.
Summers at Castle Auburn, by Sharon Shinn. I liked how the author unfolded the story in an unhurried, yet engaging narrative. For some reason, I also like books that tell a story that happens over several years, and Summers at Castle Auburn did just that. It had me guessing up to the end. Although I don't applaud the way the magical elements were handled, it was an entertaining read.
Bleeding Heart, by Amber Stokes. This was the second book I read that was by an indie author.

T

he writing was g

reat!

I liked the setting, and the character development was deftly executed.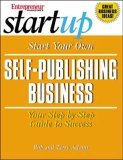 Start Your Own Self-Publishing Business, by Rob Adams and Terry Adams. It took me a while to read this book. That's because I was taking notes at every juncture. It has a great deal of good information. Some of it is pretty basic, but it's well worth the read if you're researching publishing.
Spies and Spymasters of the Civil War, by Donald E. Markle. This book was interesting. I learned a lot of new things. Since there was no formal training for agents during this time, I find it amazing that they did so well in espionage. And I loved reading the short biographies of the various spies and couriers who participated in the Civil war.
Inside Out & Back Again, by Thanhha Lai. This is actually a book for kids – not YA or adult fiction. (Yes, I still read kids' books sometimes.) This one was unique and well written, so I'm glad I read it. It's told by a young girl, who comes to America during the Vietnam war. The entire story is in free verse poetry. The descriptions are creative and vivid, and the clash of cultures – do pardon the platitude – was well depicted. And all the food described in it made me really hungry, because I was living on sickly-person food while reading it.
And that's what I've been reading! What have you been reading lately?

Also, my sisters think that when I do these types of blog posts, I should use the title Runty Reviews, instead of Micro Book Reviews. But I'm not so sure. What do you think?